Company Update
.
We've grown again this quarter, both in terms of new Think Learning employees, and new client contracts! You'll be hearing new names across all of our teams, which will help us to deliver all the implementations, existing site support queries, and innovative new projects that we're working on with you...but we're really focused on sharing knowledge internally and continuing to improve our service.

We're pleased to announce that we're now a Carbon Audited Organisation, to support ours, and our customers, social and environmental objectives as a number of you move towards net-zero carbon.

Overall client and user numbers that we're supporting - we now partner with:

- 65 client organisations (50 healthcare, 15 in other sectors) Growth in University sector, along with e-Commerce and Membership organisations.
- Providing Talent Platform access to over 600,000 users.

We continue to recruit new talent across the business, especially in key client facing areas such as Client Services, and are excited to introduce John McCann, Senior Business Development Manager and Ciara Regan, Client Relationship Manager to you over the next few months.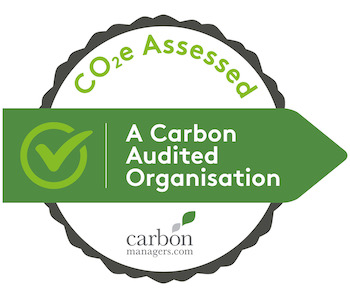 Think Learning Team Spotlight
.
It is time for you to learn more about one of Think Learning's most creative teams - Development Services!
In the last Newsletter we talked about the amazing Client Services team that you get to speak to fairly often about your system-related queries. This month we are introducing you to the Development Services team who are the wizards of funky, complex projects and are able to translate your 'out there' ideas into some LMS magic!
The talented Development Services team is growing, but you will already recognise Tim and Tom who are our expert-consultants - masterminds of process mapping and solutions architecture, Shamaila who is a pro at building processes in our Workflow Tool and, of course, Lucy - making sure that all Development Services projects are on track with delivery! :-)
Click the link below to find out more about what the team do!
Totara TXP News
.

Kevin Foxley, one of our implementation Consultants has worked in L&D for almost 20 years.

Since joining us he has been keen to find out more about Totara Engage and the potential benefits for learners and L&D teams as social learning becomes more popular.

We asked him to share his thoughts and he has written up an incisive blog post on how he thinks Engage can support learning on the job, from feedback and formal training - the 70:20:10 rule.

Read more by clicking the link below!
Client Spotlight
.
2021 marks the fifth anniversary of our partnership with Gloucestershire Health and Care NHS Foundation Trust.

Since 2016 GHC has grown significantly, went through an organisational merger, weathered the challenges of delivering training during COVID, provided access to the Recovery College for service users and was one of 4 sites nationally piloting the Oliver McGowan training, all supported by Think Learning and Totara.

To find out more about their journey and future plans, read their Case Study here:
Get Involved
.
In our last Newsletter we asked you whether you would be interested in talking to us more about your plans with Talent Development at your organisations.
We were pleased to hear that there is a lot of interest amongst our client base to take part in conversations about how you approach Talent Management at your organisation. This is certainly inspiring us to start talking more about it with you this year!
First things first - we need to hear about all of your amazing ideas. Use our Zendesk Forum space to share them with us. Head to one of the Topics here and let us know what are your Talent-related goals this year - what are you hoping to achieve? Perhaps others think the same and we can help you by facilitating these conversations. Make sure you FOLLOW those forums so that you get notified when a new post is shared by Think Learning or a colleague from another organisation!
The focus here will be around networking and sharing knowledge as support questions and answers via forums would not be appropriate with strict SLAs to follow. If you have any ideas on how we could use forums effectively, topics you might like to see discussed, or groups you would like to see form online please let us know your ideas at hello@think-learning.com or speak to your Account Manager!
Please note that forum access is limited to those who can raise support tickets.
See you at Learning Technologies
.
We'd love to see you on the stand, where we'll have some exciting new features to show you....and a chance to enter our prize draw.

You can also see two great client seminars:

The Law Society on e-Commerce

Circle Health Group on TXP Talent Management

Think Learning are Recruiting
.
We are still looking for skilled, friendly people, who love engaging with customers and learning technology to join us across the business. Find our current vacancies on the 'About Us' page.
New Address Update
.
Over the last 12 months Think Learning has dramatically grown and we've nearly doubled our team sizes across every department to ensure we continue to provide the best support to our amazing (and ever growing) customer base.

Therefore with this growth we're pleased to announce that our office is moving to Brighton!

The new official address is:
Mocatta House
Trafalgar Place
Brighton
BN1 4DU

Please ensure that your records are updated and our old Bristol address is removed.