Getting your onboarding process right is hard work. These onboarding statistics should help you better prepare.
Onboarding is a growing priority for HR leaders.
And it's no surprise.
By 2025, the value of the onboarding software market is expected to reach $1.35 billion.
Meanwhile, the UK economy loses £340 billion ($408 billion) because of disengaged employees every year.
This shows a huge disparity between how employees view onboarding and the work that's being put in to improve onboarding processes. After all, an effective onboarding process is essential to the success of an organisation, and to an employee.
But just what impact can onboarding really have? In this blog, you'll find out as we share some key onboarding statistics across remote onboarding, retention and more.
We'll go through:
General onboarding statistics
Retention statistics
Remote onboarding statistics
Plus, onboarding process statistics
Let's get stuck in.
General onboarding statistics
Onboarding is a vital part of developing your new team talent. Some key statistics you might want to take note of before you start building out your onboarding process are:
More than 76% of HR professionals feel their company underutilizes onboarding.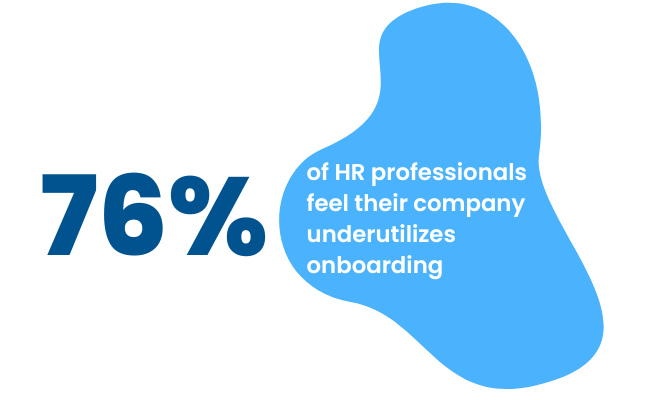 Onboarding process statistics
When it comes to creating an onboarding process, you need to consider what's going to work best for your employees.
Are you going to take your entire process digital?
How many tasks are going to be a mandatory part of the process?
How long will your onboarding process last?
These are all important onboarding statistics to consider when looking at building your own process:
According to a Glassdoor survey, onboarding improves a company's retention rate by 82% if conducted properly.
On average, new hires are given between 10 and 40 tasks to complete.
New hires are expected to have an onboarding timeline of two weeks. However, most experts said they give it 3 months before the expect a new hire to be fully onboarded and working independently.
Approximately 35% of companies spend zero dollars on onboarding.
7 in 10 HR managers provide a three-step approach for increased retention.
60% of onboarding takes place digitally
60% of companies fail to set milestones or goals for new hires.
35% of companies have no formal onboarding program.
Video is the preferred onboarding content of 91% of customers.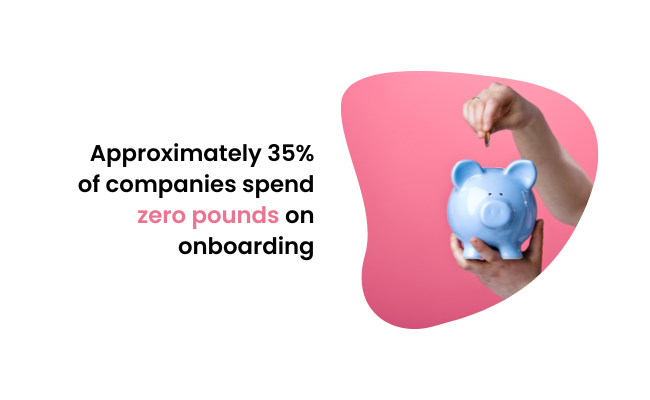 Remote onboarding statistics
Now more than ever, remote onboarding is important.
It's really easy to lack support when doing onboarding remotely. And so, you need to consider how your remote workers will receive your onboarding process.
Lucky for you, we've rounded up some of the most important remote onboarding statistics:
Only 39% of employees said they received the right level of support during remote onboarding, while 18% said they received no support at all.
The number of employees working in a remote capacity has grown by 44% in the last five years.
Employees working virtually are 35% to 40% more productive than their in-office counterparts.
Remote employees who received comprehensive onboarding were 18% more likely to feel satisfied with their job, compared to those who did not.
Almost 39 percent of employees would take another job if they could work entirely remotely.
According to a report by Gartner, 58 percent of companies have provided hardware to help employees onboard and work remotely.
According to 42% of respondents, the hardest part of remote onboarding going forward will be employee evaluation.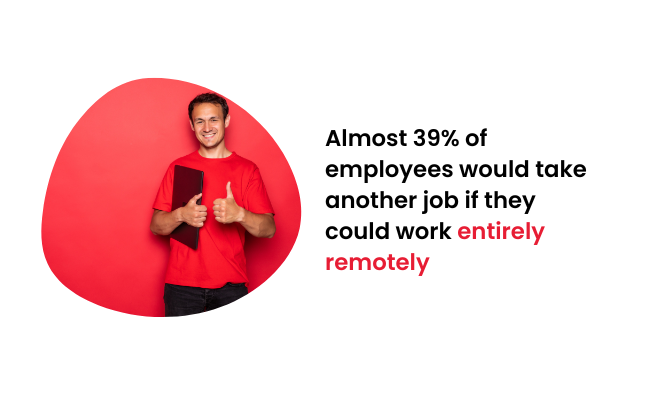 Employee retention statistics
We all know that onboarding can massively reduce employee turnover. But what is the exact impact on your employee satisfaction and their loyalty and enjoyment at your company?
Related: The benefits of high employee retention
65% of employees are confident they can find a better position elsewhere that offers more compensation.
23% of new hires turnover before their first anniversary.
69% of employees are more likely to stay with a company for three years if they experienced great onboarding.
23% of employees who quit within 6 months say that clear guidelines on their responsibilities would have helped them stay at the job.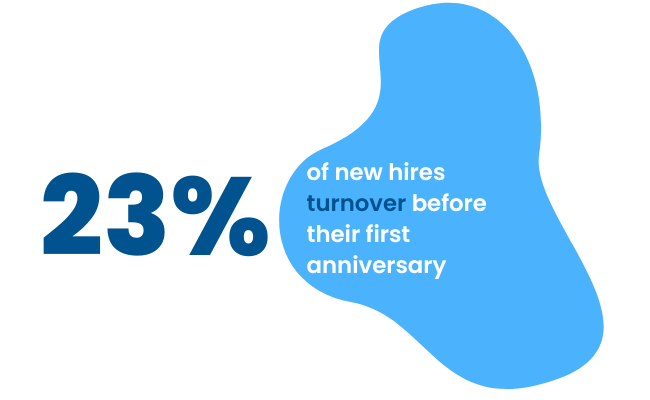 Streamline your onboarding process
Creating an onboarding workflow and not sure how to automate parts of your process?
That's where Think comes in.
We're a leading learning and talent platform powered by Totara.
We support customers with key challenges in learning and development.
When it comes to onboarding, we help customers auto create accounts on their LMS, set up onboarding checklists and dashboards plus streamline induction processes.
Learn more about how we support the onboarding function, or book a demo to see it in practice.