A learning management system could be the missing link when it comes to upgrading your training materials and supporting employees.
The learning management system market is projected to grow to over $40 billion by 2029 so it's no surprise to see 83% of organisations taking up an LMS.
But what exactly is it, and how could you and your business benefit from it?
In this blog, we'll run you through:
What LMS means
What a learning management system is
What an LMS does
The benefits of an LMS
How to integrate an LMS into your business
So, let's get started.
🚀 Pro Tip

We're a platinum partner of Totara, meaning we know our stuff when it comes to LMSs. If you're looking for a tour of an LMS, book a demo with our team and check out some of our core features and extra plugins.
What does LMS mean?
LMS is short for learning management system, a common abbreviation in the Learning & Development sector. It's often also called an LXP (learning experience platform) or a TXP (talent experience platform) so it's important to be aware of these abbreviations.
Commonly confused with LCMS (learning content management system), the two have slightly different roles though there is an overlap.
An LCMS is explicitly used to author and store new learning content as opposed to manage the learning process.
What is a learning management solution?
An LMS, or learning management system, is a software tool that allows companies and individuals to create, deliver and report on training courses, employee performance and more.
There are a huge range of LMSs to choose from, each offering their own expertise and features.
No company is the same and so there are a whole range of training and learning needs to accommodate. This can make choosing the right LMS a difficult process, as you've got features, cost, sector knowledge, support and employee tech ability to consider.
What does an LMS do?
The truth is, an LMS can be used in a whole raft of ways. To keep it simple, here's exactly what our LMS, Think Learning, can do:
Internal training
Compliance
Performance management
Mentor matching
Workflow and form management
Event reminders
Budget trackers
eCommerce
Feedback
Let's look at each of these in a little bit more detail.
Internal training
We know that employees want more opportunities to learn. It's paramount to their development both within their career, and personally.
Overall, companies with high employee engagement are 21% more profitable, so there's a clear incentive to engage your people.
An LMS can provide learning opportunities across disciplines and allow you to best manage progression and engagement.
Compliance
Mandatory training as part of a job function can be a chore; both for the learner and the L&D team trying to ensure everyone's up to date on training.
With an LMS in place, you can encourage higher learner engagement and keep better records on where your learners are at.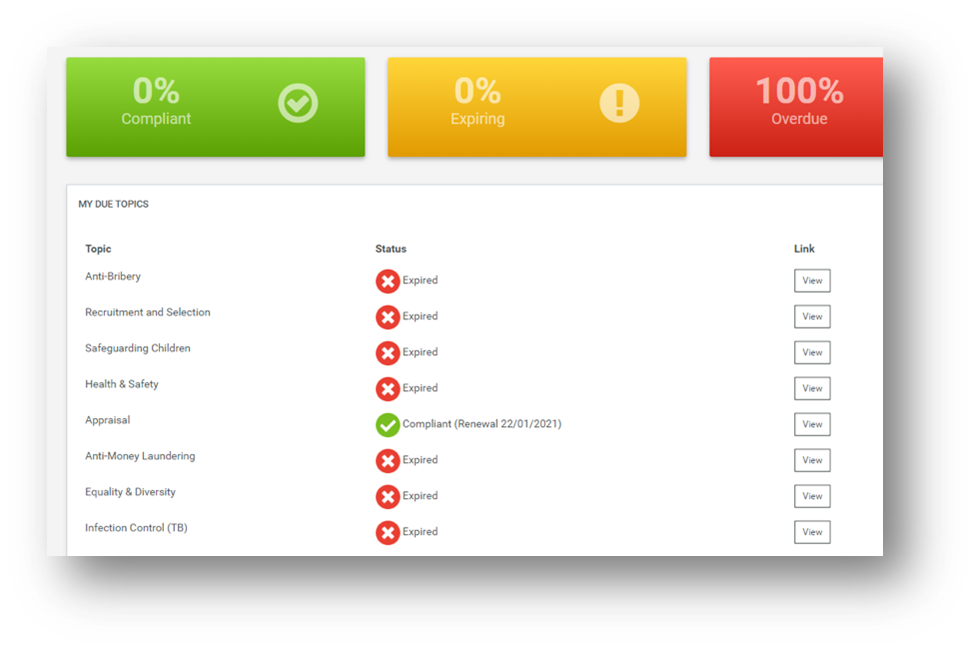 Performance management
Managers often struggle to engage effectively when it comes to performance management.
Reviewing and updating your employees' development is a key HR practice that can often end up in reams of paperwork, lost files and missed deadlines for reviews.
Incorporating this into your LMS allows you to easily manage your records and centralise your data.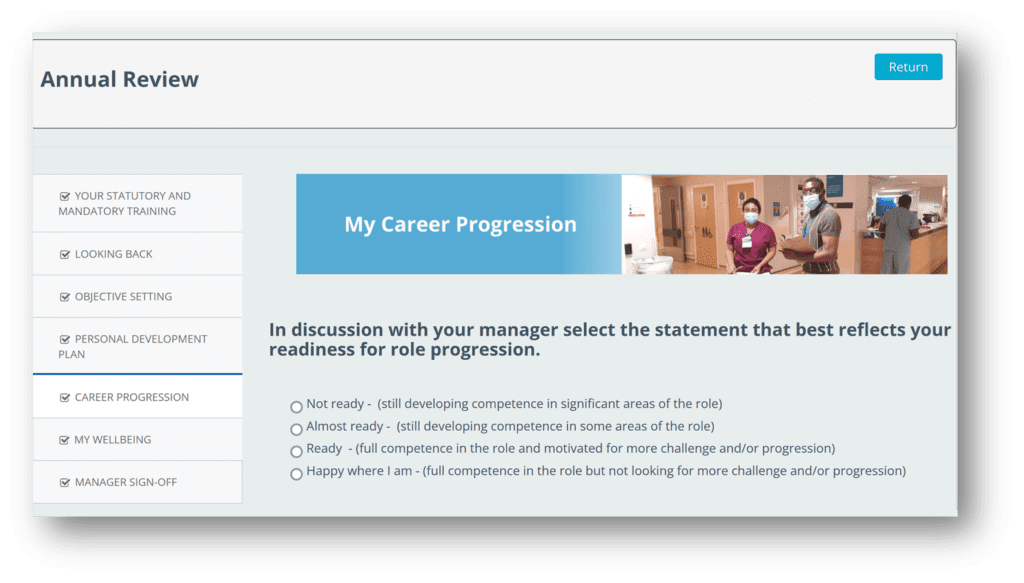 Mentor matching
One key tool we've recently created is our mentor matching feature, Think Link. We created this after an ask from a client looking to standardize their mentoring process.
Think Link allows you to set up the equivalent to a dating profile for your mentors and mentees, so your employees can easily see who would be the best fit.
Workflow and form management
Paperwork can become the death of any HR department. An LMS takes that pain, and creates one central hub for all of your survey, forms and admin.
You can use our workflow tool to create surveys around progression, create forms for inductions and onboarding but the best bit, store it easily, and securely.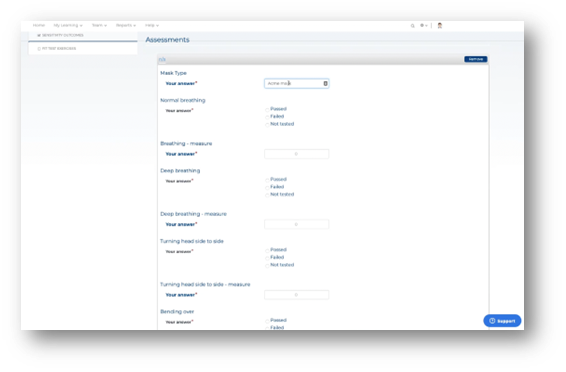 Event reminders
Ever set up a training session only for attendees to miss it and complain of missed invites or clashing schedules?
Our feature, TENT (text and email notification tool), allows you to set up simple reminder notifications that can be sent with zero fuss.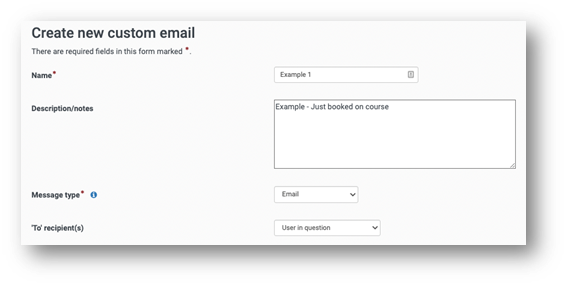 Budget trackers
Many of our clients have set budgets when it comes to training. Let's say you've got a training pot of £5,000. Managing where you're at with your budget and what training is and isn't eligible can become a bit of a logistical nightmare.
With our budget tracking tool, learners can apply for internal or external training opportunities that you can approve with a click of a button. When you confirm or deny a training application, your budget will automatically update meaning you have a real-time view of your training pot.

eCommerce
Are you creating high-quality content that you think could be sold externally? Our eCommerce plugin allows you to set up simple eCommerce capability to start selling your courses.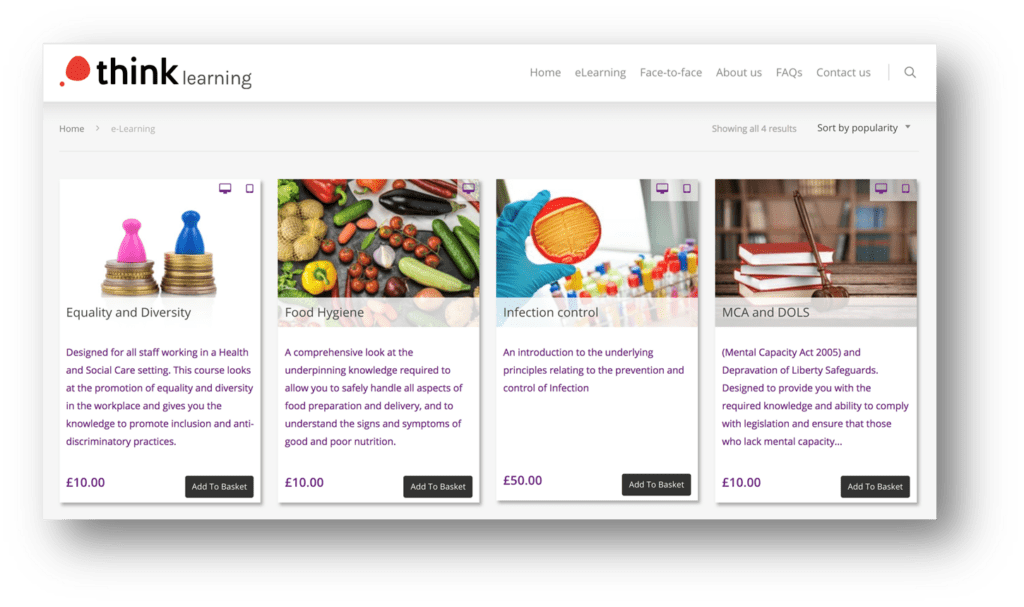 Feedback
Feedback from your employees is key to getting a better understanding of where your team is at.
There are all different types of feedback you can start collecting with our 360 Feedback tool. If a staff member is having an appraisal, or has completed some new training, they can request team feedback. Or, if you run a training seminar, your host can request feedback from attendees too.

What are the benefits of an LMS?
The benefits of an LMS are tenfold to any organization. For us, the main advantages of integrating a learning management solution are that it:
Provides a clear view of learner progress
Offers organisations one central hub of learning material that is on-brand and up to date
Allows learners to take on material in their own time
Saves time on admin tasks
Standardises learner training
Boosts learner engagement and employee satisfaction
Meets regulatory compliance
Reduces third-party costs
All of these combined allow L&D professionals to ensure that all employees are receiving the right training materials, at the right time.
With less busywork slowing them down, you're left with more engaged employees who are at a higher standard of education.
And this all trickles down to the individual too.
It means employees looking to progress in their career know what steps they need to take, and where they currently stand.
All in all, this leaves you with more engaged employees who are more likely to stay.
How to integrate an LMS
Your LMS provider should have a dedicated support and success team to help you implement your new product.
Once your solution is set up and raring to go, you can add a small number of learners in to get testing.
Make sure your key learning courses are set up so they can troubleshoot any issues for you and your support team.
All you have left to do is promote your brand new tool!
Related: 6 point checklist for integrating an LMS
How long does it take to implement?
Two factors will dictate how long it takes to implement your LMS: the complexity of your solution plus how quick and responsive your provider is.
It does also depend on your current business processes and how easy it'll be to transfer them over to your LMS.
📈 Pro Tip

Our customers love our support teams. We're on hand to make transitioning to Think a smooth process. Find out more about how to move over to us by booking a demo with the team.
Your provider will give you a rough estimate on how long implementation will take as part of your demo and onboarding calls.
How to choose the best LMS
Finding the best LMS doesn't need to be tricky, Make sure you're finding a partner, not just an out-of-the-box solution.
This will make all the difference when it comes to the success of launching an LMS in your company.
One thing to really take note of is the level of support hours you get at each stage of the implementation process.
At Think, we take time to fully understand your problems so that we're creating a tool you're actually going to use and get benefit from.
Make sure you dive deeper into the functionalities capable within each LMS to truly understand if it will solve your key problems.
Why choose Think?
At Think, we like to think of ourselves as your bolt-on L&D department. From customer success to implementation and development, our team cares about your success.
After all, your success is our success, right?
We take the time to fully understand your needs so that we can deliver the right solution.
The best way to find out more? Book a demo with our team. We'll walk you through some of the features we've already spoken about and show you how to get even more out of your learning experience.