We break down what an LXP is and what the difference is between that and an LMS…
The world of learning and development is renowned for its acronyms, especially when you're looking at learning solutions.
But understanding what each solution does and how it can benefit you is paramount to making sure you choose the right one.
From LMS, to LEP and LXP, it can be hard to keep up.
In this blog, we'll teach you:
What an LXP is
What the difference between an LXP and an LMS is
LMS vs LXP: which should you choose?
Let's get started.
What is an LXP?
An LXP, or learning experience platform, is a software solution that looks specifically at how learning content flows and creates ways to better engage employees in their development.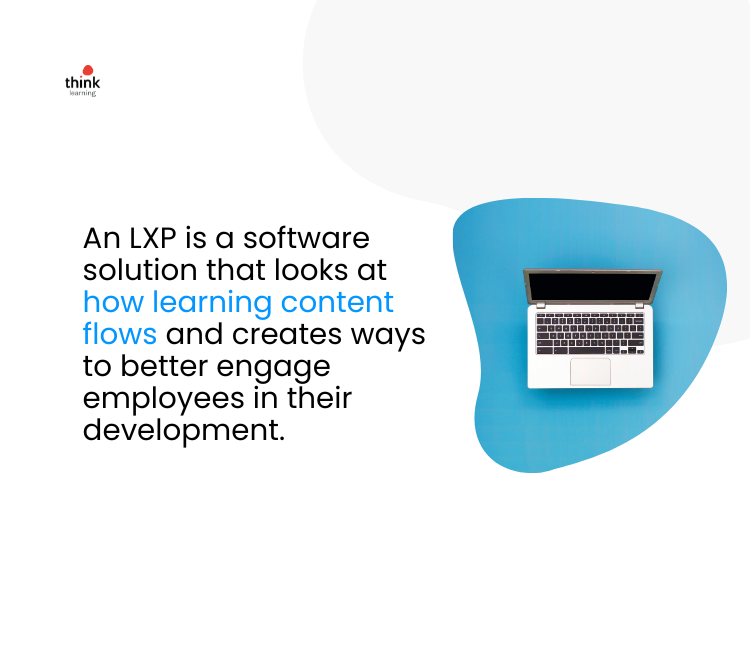 As you can imagine, this can quickly become a grey area and be made up of a wide range of features and tools.
Typically, an LXP will focus on the social and collaborative aspect of learning.
So, you might see:
Built-in social sharing channels for knowledge transfer
Interactive tools to share or reinforce knowledge like quizzes
More personalised learning options
🚀 Pro Tip

We use Totara's basecode to provide customers with a fully bespoke learning and talent experience. Learn more about Totara Learn, or see how our solutions can help you better support your people.
What's the difference between an LXP and an LMS?
An LXP and an LMS are frequently confused, and for good reason. There is a lot of crossover when it comes to LMS and LXP features.
Before we break down what the differences are, first we need to understand what an LMS is.
What is an LMS?
An LMS, or learning management system, is a solution that helps businesses create, deliver and report on training courses, compliance and more.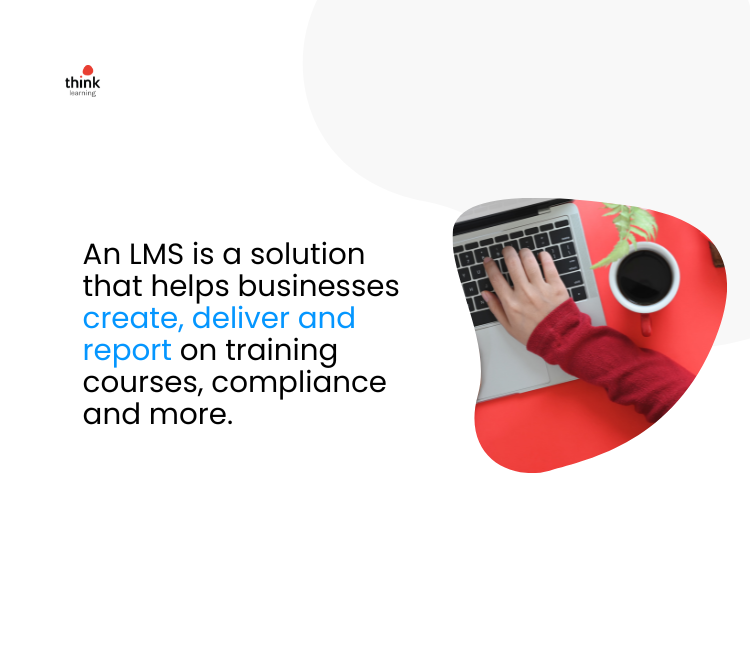 It can quickly evolve as you can tag on lots of neat extras to better manage and report on people data.
Related: The features you need in your LMS
So, what's the difference between LXP and LMS?
If you think about why an LMS and LXP is used, the differences become much more apparent.
Traditionally, an LMS is used for training, compliance etc. An LXP on the other hand, is usually more about personal development as opposed to box ticking.
An LMS will rely on an administrator to 'push down' learning to the relevant audiences. An LXP meanwhile will use personalised targeting, similar to what you see in Amazon and Netflix, to serve relevant training to its users.
It's also much more learner led than an LMS. What we mean is that learners can direct the flow of learning through social channels and knowledge sharing. It's much less formal than an LMS as it encourages social and curation-based learning.
LMS vs LXP
Now we know what an LMS and an LXP are, which is best?
TLDR; it depends on your goals and your requirements.
But to help, we've pulled out the benefits and challenges of each so you can better qualify which solution type would be the most useful for you.
What are the benefits of an LMS?
There are plenty of reasons why you would want to integrate an LMS into your L&D strategy.
The main benefits of an LMS tie into its use as a more compliance and mandatory training tool.
Perfect for regulated sectors
For those working in healthcare, legal, banking etc, there's a lot of red tape when it comes to mandatory training.
Across entire workforces, there can be hundreds of different courses all requiring different levels, durations, commitments. Managing all of that across even a small workforce can quickly become a logistical nightmare.
Integrating an LMS can allow HR and L&D professionals keep track of mandatory training and ensure staff are up to date.
Allows you to track and report on compliance
LMSs are specifically great for compliance as it simplifies the process of ticking checkboxes.
It gives your staff access to an easy portal to get compliant and easily see what they need to do with very little interference from you.
Get more accurate data
An LMS can more accurately store and retrieve data. You can pull real-time reports in seconds on compliance rates, upcoming training hours etc.
This can save hours spent on busy work when senior leaders ask for up to date reporting and stats.
What are the challenges of an LMS?
Similarly to any tool, there can be some challenges to consider too. When you adopt any new tool, it's important to consider how it will fit into your existing tech stack and who is going to be responsible for managing its data.
Requires a designated administrator
When setting up and managing an LMS it's likely that you'll need a designated LMS or learning coordinator to manage your platform.
They'll be responsible for adding learning content, managing processes and data and keeping on track of data and progress.
Difficult to encourage engagement
Given that LMSs are usually used to drive compliance and ensure mandatory training is completed, it's no surprise that employees aren't massively engaged.
The higher the engagement, the more likely employees will actively participate in their learning and look for new opportunities to develop.
Related: How to increase learner engagement
With the type of training usually being offered on an LMS, it can be difficult to encourage this engagement.
What are the benefits of an LXP?
Some benefits of an LXP include:
Encourages employee engagement
As you can guess by the time, an LXP is built to better engage your employees.
By its nature, an LXP offers more in the way of engaging features, from feedback, social sharing and mentoring.
💡Pro Tip

We created a mentor matching tool, ThinkLink, to support L&D professionals with mentor management and reporting.
Personalised learning
With an LXP in place, you can offer much more tailored learning opportunities to your people.
Instead of serving the same content to all of your staff, you can test new formats, different lengths, look at blended learning etc.
On top of that, you can tap into personalisation based on job titles, skills, career ambitions, personal interests etc.
What are the challenges of an LXP?
While an LXP is a fantastic solution for many, it comes with its own drawbacks.
You need to find early adopters and champions
It's all well and good wanting to better engage your employees, but you still need already engaged people to lead the way.
Since LXPs thrive off user content, you need to identify champions in your business who can encourage other employees to engage more.
If you don't have much in the way of early adopters or champions, you might struggle to get your LXP off the ground.
Lack of admin control
In some cases, your LXP won't give you much in the way of admin control. That can lead to little customisation and an out-of-the-box solution which won't be as impactful as a more bespoke platform.
It also leads to scarce reporting which could impede your ability to measure learning ROI.
Combine the LMS and LXP for the perfect solution
Moving towards a more blended online learning approach that supports formal and informal learning and properly engages employees sounds like a long checklist.
But this is exactly what you can get when you use Think's learning and talent platform.
Powered by Totara, built by Think, we create user-centric solutions that allow L&D professionals to build a learning experience they can be proud of.
There's no escaping compliance training. But it is possible to make it more engaging and apply learning workflow theories to your process.
You can leverage peer-to-peer recommendations, user-generated content & curation and custom workspaces to unlock learning in the flow of work and foster more interaction between employees.
Combining an LXP and LMS allows you to upskill employees in key competencies, but it also encourages deep subject matter expertise and knowledge sharing across your company.
It's a real, proven solution that's perfectly suited to modern, personalised learning.
Book a demo to see the platform and its features in action, or learn more about what we solve.